Become a Cloud Cult Patreon Member
Over the last three years, Cloud Cult has been actively engaging with a base of over a thousand seekers on Patreon. We've been releasing fresh weekly content that has included 66 videos, 51 songs, 18 livestreams, and a slew of other creative content that nobody outside of its Patreon members has seen! 
We are evolving with the ever-changing music industry and with COVID-19, and as part of that, we have been releasing a steady flow of new content via our long-term membership platform Patreon. This new model has allowed us to dive deep into the rabbit hole of exploring life and the mysterious unknown with our Patreon friends.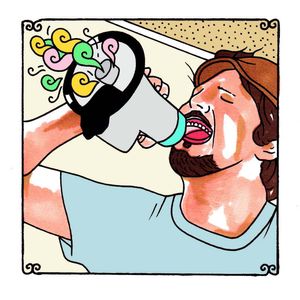 We have been greatly expanding the amount and types of art we release. Instead of just an album coming out every couple of years, we are releasing material to our Members on an ongoing weekly flow.
You sign up to become a Cloud Cult member and you get access to all sorts of things including:
New songs waaay before they are released to the general public
Behind the scenes videos
Early access to show tickets
Live webcasts of concerts, rehearsals and studio-sessions
Webchats with Cloud Cult band members
Cloud Cult philosophical ponderings
Drafts of songs in the making
Personalized gifts from the band in the mail
Free merchandise
Free show tickets
LEARN MORE AND BECOME A CLOUD CULT PATRON HERE: https://www.patreon.com/cloudcult
Cloud Cult's Feature Film "The Seeker" Official Trailer
Spend a popcorn night on the couch with us and rent or buy our award winning feature film "The Seeker" on iTunes or Amazon.

----------------
Review of Cloud Cult's film "The Seeker"
"Entertainment Weekly's 'Must List'"
— ENTERTAINMENT WEEKLY, FEBRUARY 2016

"One of the top 8 films not to miss this year."
— SARASOTA FILM FESTIVAL DIRECTOR OF PROGRAMMING, MICHAEL DUNAWAY

"The Combined Experience is an undeniably moving one."
— PASTE MAGAZINE

"Anyone who's ever heard echoes of their childhood during times of crisis or contemplation - meaning, anyone breathing - will be utterly swept away"
— TRIBECA SHORTLIST, JOE NEUMAIER

"Dreamlike cinematography leads the viewer into a poetic exploration worthy of Terrence Malick"
— SARASOTA FILM FESTIVAL OFFICIAL PROGRAM